You start off alone. Be it as a solo business owner or a manager looking after a part of a larger business. It gets busier, you get distracted from what you want to do, because there's only one of you and you've only got one pair of hands.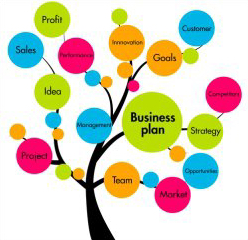 So you need to find help.Sometimes you need to find help fast, but there are things you can do to prepare.If you think ahead and plan, many of those nightmare situations can be overcome.
By ensuring that you have a great group of people around you, there will be more to fall back on when the going gets tough – because that, as they say, when the tough really do get going.
Big challenges can be very difficult to face – and they can be fascinating and exhilarating. So here's some thoughts on how to make the best of these times, by getting ready in advance and making it work.
1. Plan Ahead
Look out for what you might need in the future and plan to make business life far, far easier for yourself. Decide what your business will be when it's the best it can be and focus on getting to there. think then about whether the resources are within or outside your business, which will depend on the size of it.